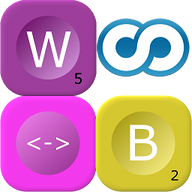 Words builder
Description:
Do you like intellectual games, do you play with passion in the language games? Then this game is for you! The game is a combination of the elements of "Scrabble" and "Jewels."
The goal of the game is to build the maximum number of words from letters arranged horizontally or vertically over time. This game requires not only speed, but also tactics and the ability to calculate the combination of a few moves ahead.
Initially you have 3 minutes for the compilation of words. For each correctly word you get extra time. The longer the word, the more seconds you will get.
Features:
Simple and addictive gameplay
Support of English and Russian languages
Using of a dictionary words from SOWPODS for English
Scoreloop integration
Screenshots: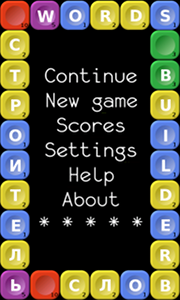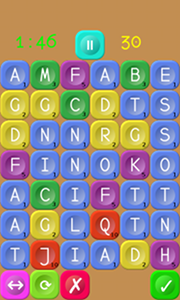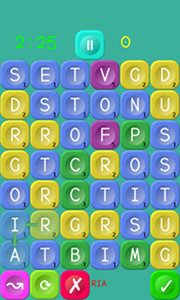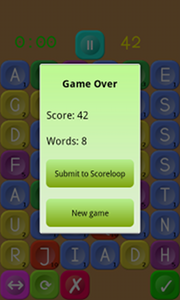 Loading Data...